Congratulations to our Keep Christ in Christmas Winners!!
After a grueling session judging outstanding works of poster art, which had normally complacent Knights at each other's throats, our 2021 Poster Contest winners have shone forth with their remarkable creations.
First Place in our ages 5 to 7 category goes to Nina Pepe: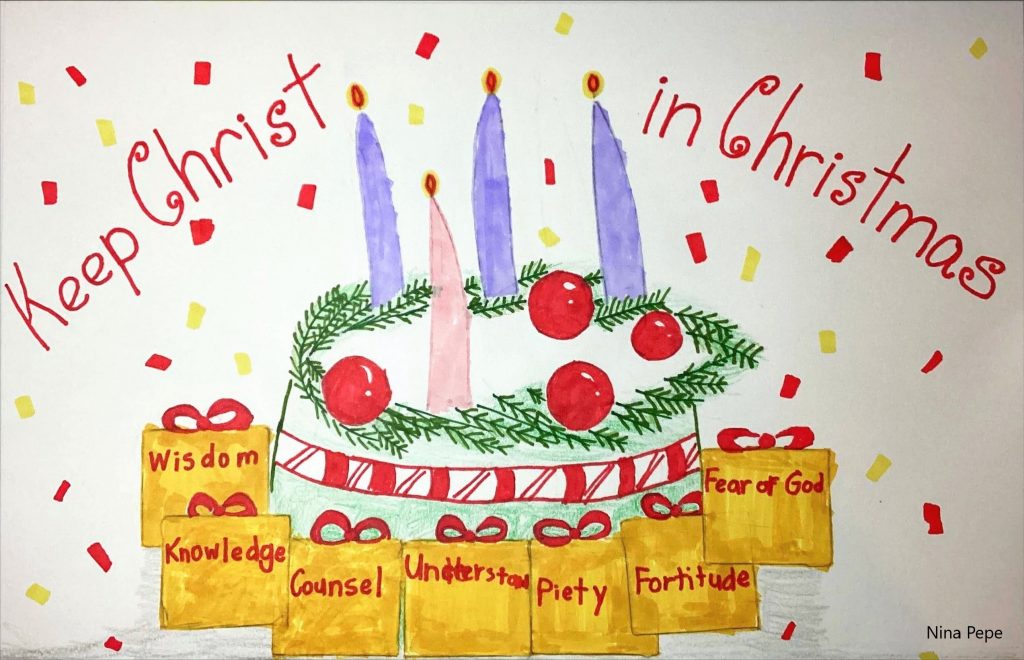 First place in our ages 8 to 10 category goes to Genevieve Cooney: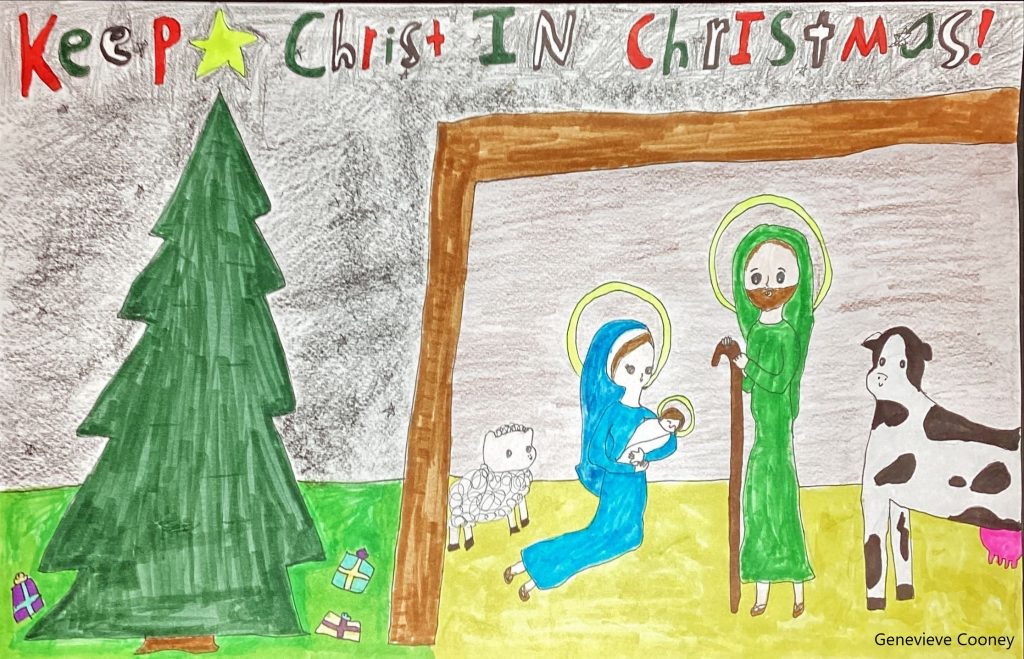 and lastly, First Place in our ages 11 to 14 category goes to Meredith Berkun: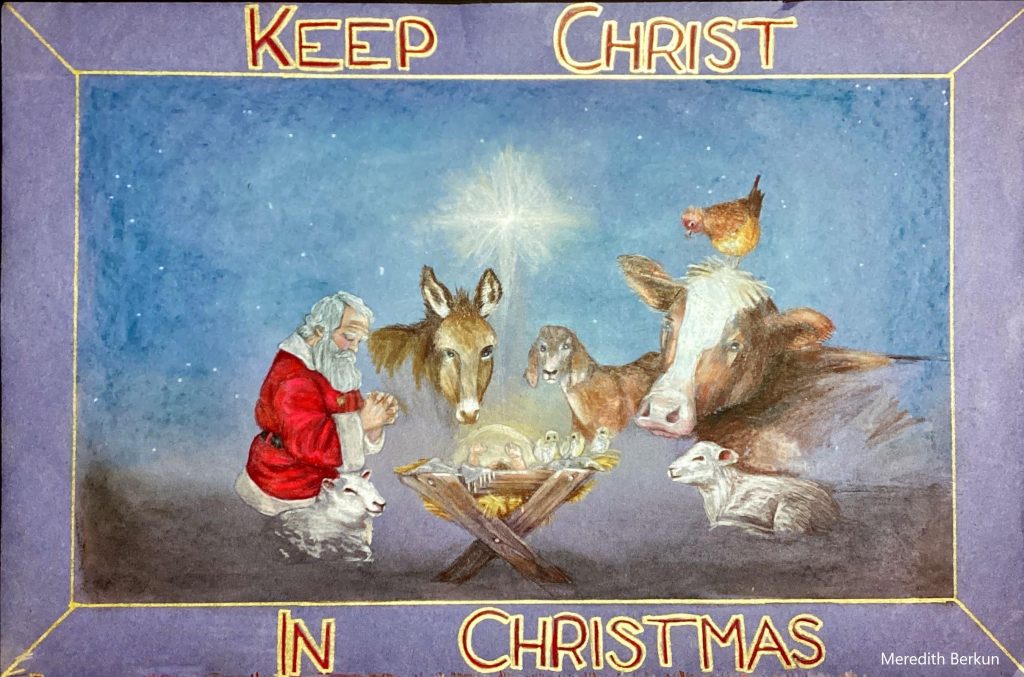 If you know these budding young artists or their families, please stop them after Mass in the coming weeks and congratulate them on their remarkable achievement. From here, the winning posters go to the K of C state competition and, if successful, onto the international judging. We will be sure to keep you informed of the outcome.